"At Warren Wilson, I finally found the people I had been searching for (for years!):a community of serious and supportive writers, faculty and students alike. Best of all, because of the program's strong alumni support, I continue to feel connected to this vibrant
~Laura Van Prooyen (Class of 2010)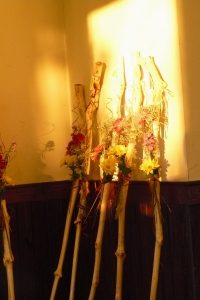 Our alumni remain a vital part of our community long after graduation. We are immensely grateful for their ongoing support and dedication. From editing residency audio recordings to serving the Warren Wilson undergraduate community as the Joan Beebe Teaching Fellow, our alumni continue to support our program through their efforts both on- and off-campus.
Visit our Alumni Books page for a current bibliography of our graduates' published work and read about recent alumni events and accomplishments on the Friends of Writers' blog. Also available on these pages is information about our annual Alumni Conference as well as volunteer opportunities and fellowships open to our alumni community.
Transcript Request
Congratulations to our newest graduates! In July 2013, we welcomed seventeen new graduates to our alumni community. We wish these graduates all the best, and we look forward to hearing about your many accomplishments in the years to come!
Lindsay Ahl
Ronald Alexander
Tommye Blount
Alexandra Carter
Lia Greenwell
Elisabeth Hamilton
Sean Patrick Hill
Patricia Grace King
Marit MacArthur
Caroline Mar
Brandi Marks
Nathan McClain
Adrienne Perry
Garrett Simmons
Victor Valcik
Steve Weed
Judith Whelchel