Spring 2013 Faculty Publications0
We congratulate the following faculty members on their new and upcoming publications!
If you have a title to submit to this list or wish to add a link to a current review, please just let us know!
Charles Baxter, Gryphon: New and Selected Stories (New in paperback). Vintage, February 2013.
Stephen Dobyns, The Burn Palace.  Blue Rider Press, February 2013.
Christopher Castellani, All This Talk of Love.  Algonquin, February 2013.
http://www.bostonglobe.com/arts/2013/02/05/book-review-all-this-talk-love-christopher-castellani/DnGYWg508BcQAg51Hzi6oK/story.html
Daisy Fried, Women's Poetry: Poems and Advice.  University of Pittsburgh Press, March 10th, 2013.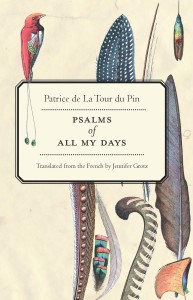 Jennifer Grotz, translator, Psalms of All My Days: Poems by Patrice de la Tour du Pin.  Carnegie Mellon, March 2013.
A. Van Jordan, The Cineaste.  W.W. Norton, April 2013.
James Longenbach, The Virtues of Poetry.  Graywolf, March 5th, 2013.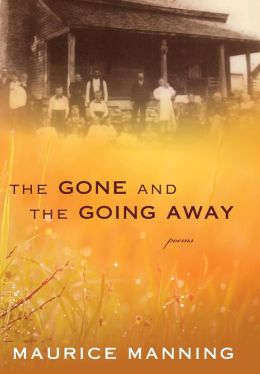 Maurice Manning, The Gone and the Going Away.  Houghton Mifflin, April 2013.
David Shields, How Literature Saved My Life.  Knopf, February 2013.
Mary Szybist, Incarnadine.  Graywolf Press, February 2013.