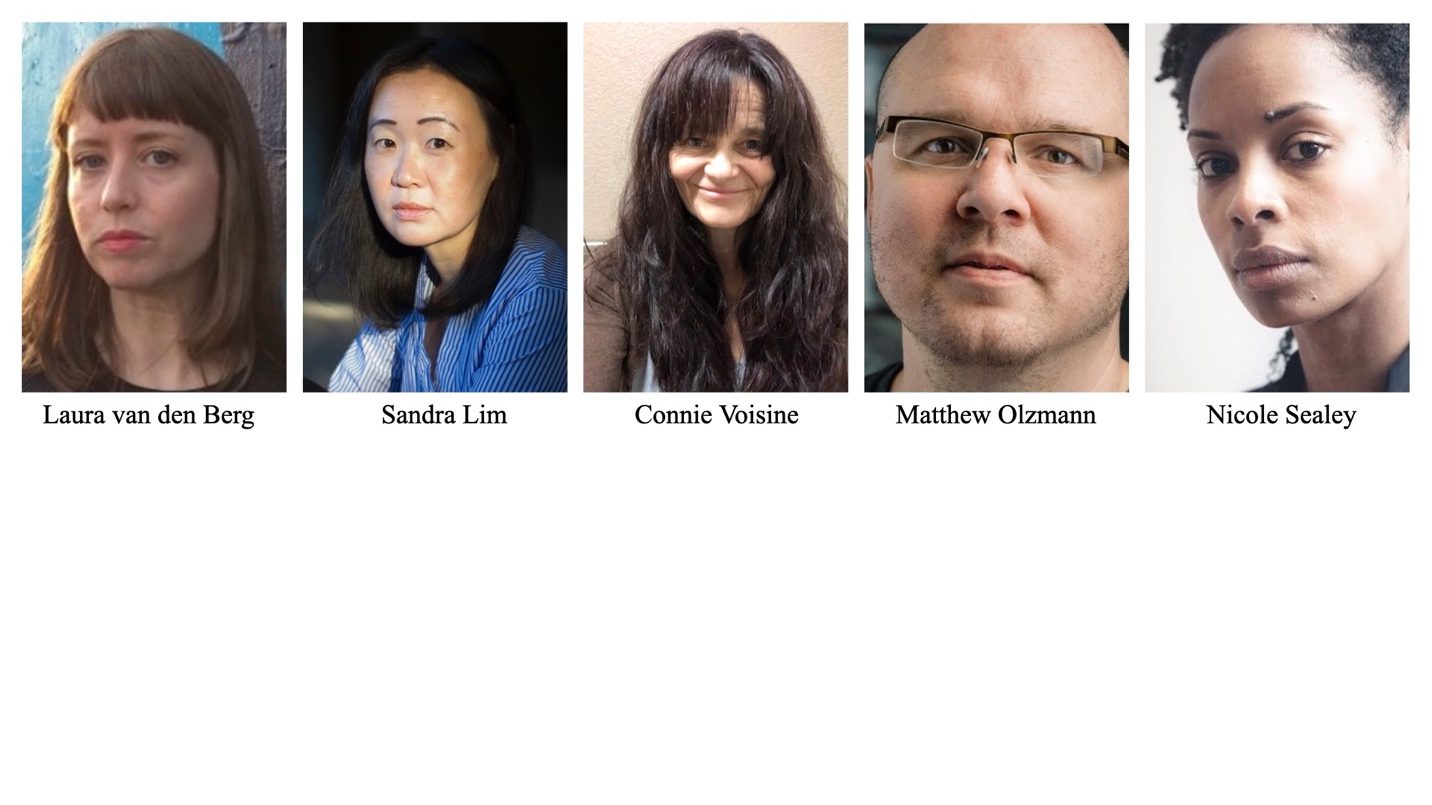 Several members of the MFA Program for Writers faculty have been recognized with prestigious fellowships and honors this spring.
Poets Sandra Lim and Connie Voisine and fiction writer Laura van den Berg, all veteran faculty of our program, are among this year's 184 recipients of Guggenheim Fellowships. 2017 fiction alumna Laura Otis was also awarded a Guggenheim Fellowship in English Literature.
Laura van den Berg has also been awarded the $200,000 Mildred and Harold Strauss Living Award in recognition of literary excellence.
Poetry faculty members Matthew Olzmann (also a 2009 graduate) and Nicole Sealey have been awarded 2021 fellowships from the National Endowment for the Arts.
Congratulations, all!